Here is a quick how to....
Loads of you want to have the facility to set a reminder for calendar events so here goes.
When you view an event and you RSVP..
You will see this..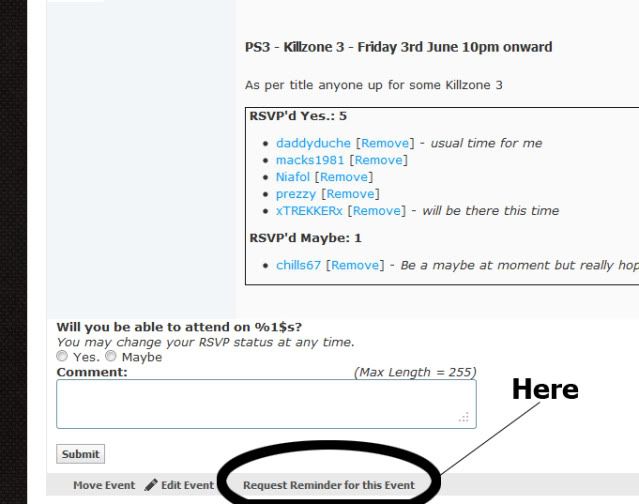 After you click that link you will get this page.

Now click the drop down button to reveal t your reminder choices..
Select your choice..
Click Add Reminder button.
And your done.
Cheers